The Learning Center Physics includes advice and support for students and lecturers of the Department of Physics.
Advice for students:
Advice to all students on all questions concerning their studies (subject-related, organisational, ...) as a central contact
Learning guidance
Advice for lecturers on how to make teaching more effective
Administration of the learning room A4.206 for all physics students
Offer of tutorials & consultation hours for selected courses by peer tutors
Software support for all programmes used in the study programme
Advice for lecturers:
Research projects:
The new measures, which are the result of a cooperation between the Learning Center Physics and the Department of Physics, will be extensively evaluated within the framework of the research and development project Paderborn study entry phase physics PSΦ. The aim is the evidence-based design of an integrated introductory study phase, in which the various courses are not, as in the past, unconnected and juxtaposed, but are thought and implemented in relation to one another and gradually build on one another, in order to help students to achieve a successful study programme. The aim is to achieve a sensibly supported transition to the social structures and the subject culture of university physics as well as a coordinated development of competence across all curricular courses with sensible pacing and suitable extracurricular support measures.
News
Support for winter semester 2020 online!
Learning room A4.206 will be closed until further notice!
Scientific management
Department of Physics

Leitung Physiktreff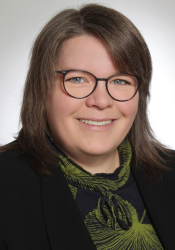 PANDA course of the Learning Center…
In the PANDA course of the Learning Center Physics you will find information, support and much more about studying physics. If you would like to have access to the course, please send a mail to Anna Bauer.
Advice from tutors:
Advice on various courses
Assistance in writing lab reports/degree theses
Help in operating the programmes (LaTex, Origin)