Master degree programme in Physics
The Master degree programme in Physics imparts enhanced mathematical and scientific knowledge together with an overview of interrelations within physics as well as expertise in a field of specialization that connects to current international research, so that complex physical problems can be analyzed, formulated and to a large extent solved by scientific means. In particular, it provides the ability to familiarize oneself with new specialist subfields of physics, to review the pertinent current international scientific literature, to independently design, carry out and interpret experiments or alternatively to utilize models and simulations based on theoretical principles in order to solve physical problems.
Curriculum Physics (Master of Science)
This plan shows the curriculum for students starting their degree course in the winter semester. It is equally possible to start in the summer semester. Please consult your study advisor in this case.
For details about individual modules click on the respective field in the figure below.
Study Advisors
Theoretical Materials Physics

Akademischer Oberrat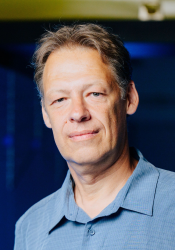 Transition Bachelor -> Master
Further informations