Application and enrollment
1. Application for MSc Optoelectronics and Photonics

If you are a German citizen or have obtained your school leaving certificate from a German language institution, please, click here for application: online application

For all other applicants: Please, submit your application via the Uni-Assist Online Portal. For further questions concerning the application procedure please consult with the international office of Paderborn University or check on the website of the International Office.

2. Documents and requirements for your application

For a successful application, you need to fulfill the academic prerequisites as well as the language requirements. Details can be found here.

Please prepare the following supporting documents:

An officially certified copy of your secondary school leaving certificate which qualifies you to study at university level in your home country (please make sure that you provide proof of all grades you obtained).

Officially certified copies of all other relevant documents such as academic transcripts, final degree certificates, etc.

Proof of English language proficiency.

Proof of the GRE result (for all non-EU applicants). If your converted grade (using the modified Bavarian formula) is better than 2.5, the GRE is optional.

Officially certified copies of documents

Official certification of your copied documents can only be done by a public notary, the municipal administration or other state-run institutions.

In foreign countries, copies can also be certified by the German Embassy, a German Consulate or the responsible public institutions of the respective country.

Please make sure the official stamp on your certification includes an emblem from the certification office. A simple text stamp will not suffice.

Please note:

Translation of documents
If your supporting documents are written in a language other than English or German, you must include an officially certified translation into either one of these languages.

Acceptance of documents
Only complete applications will be accepted. Incomplete sets of documents will not be processed while documents arriving after the deadline will be considered for the next admission phase. It is the sole responsibility of the applicant to have his/her documents completed and sent in time. For foreign applicants, please visit Uni-Assist for further information.

Reconsignment of documents
Application documents will not be returned. Please do not send originals, only send certified copies. If you require your documents to be returned, please enclose a self-addressed envelope of sufficient size plus international reply coupon.

3. Dates and deadlines

We would like to ensure that you will be able to start your studies without any delays. After an acceptance from the University of Paderborn many of you will have to apply for a visa which can be a time-consuming process.

Enrolment for the Master's degree program "Optoelectronics & Photonics" is possible for winter (program start in October) and summer (program start in April) terms. The application deadline for the winter term is May 31 for international applicants and Sep 21 for applications from Germany. For the summer term November 30 for international applicants and March 21 for applications from Germany.

4. Notice of admission

The University of Paderborn will inform you about the decision of the evaluation team. You will receive this written notice approximately 1-2 months before the start of the program.

The notice of admission

is only valid for the specified course and semester,

contains information regarding further requirements such as language tests, etc.,

contains an acceptance form. You must complete this form to state whether or not you intend to enroll in the course. Once you have received the notice of admission, you must accept the offer until a specified deadline specified on the admission documents.

Please allow enough time for any correspondence to be forwarded to you and notify us if your correspondence address changes.
Study Advisors and Further Questions
Department of Physics

Coordinator MSc Optoelectronics & Photonics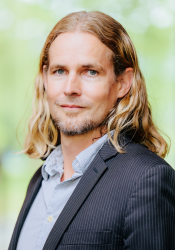 Further Informations